Shopping Cart
Your Cart is Empty
There was an error with PayPal
Click here to try again
Thank you for your business!
You should be receiving an order confirmation from Paypal shortly.
Exit Shopping Cart
"Mommy can I have a dog?" Every parent is confronted with this question at some point in time, I got hit with it about 3 months ago. "No" was my stern reply (parenting tip 101: you have to be stern with your kid, if they sniff out any sign of weakness, they will break you!). "Why not?" my son, Everett retorted... "Because, because, they are gross little animals that do gross things" (I'll spare you the details). Needless to say I am not much of a dog person. Ok, Beagles are cute and if I had one I would name him Gizmo however we are NOT getting a dog.
That being said they do serve a valuable purpose in my life..... I would say approximately 80% of my customers are dog and/or cat owners and the reason they choose to purchase slipcovers from me is to save their furniture from the wretched little beasts... ummm I mean the adorable little fur balls. So yes, deep, deep, very deep in my heart, there is a place for animals. So on that note (now that I have offended every animal lover who reads my blog) I have composed a list of fabrics that I recommend would work for those who have pets:
Faux Suede (microfiber) – when you think of faux suede you are probably thinking of something quite exotic, however, faux suede is nothing more than 100% polyester. It looks luxurious like the real thing however is more user-friendly. An added bonus is that if you have a faux suede slipcover, you can put it in the washing machine hundreds of times and it will never shrink. Be aware though that faux suede comes in different grades. When you go to a furniture store you will notice that a lot of the cheaper furniture is made with faux suede; it would be better to go with a higher quality option.
Painter's Drop Cloth – although it is not everyone's cup of tea, I personally am in love with painter's drop cloth. You are getting a natural fiber because it is 100% cotton however, it is as tough as nails so will not tear easily. The one thing to remember if using for a slipcover is to pre-shrink the fabric. When you wash it, it may continue to shrink slightly so use caution and make sure not to put it in the dryer. The only drawback is that it only comes in lighter shades however, it it is a rustic fabric so will hide a multitude of sins.
Denim – denim in a dark colour can look very sophisticated, especially when teamed with rich throw cushions. It is also extremely durable and very cost effective. Denim also comes in different grades so be sure to go for a thicker denim. If you are able to purchase your denim with a small amount of spandex all the better! The spandex will allow it to drape around your furniture better.
And the Rolls-Royce of animal friendly fabrics is:
Nanotex – actually Nanotex isn't actually a fabric but rather a finish. Many people are familiar with fabric protectors such as Scotchgard. Did you know that when something is spilled on your Scotchgard(ed) sofa and wiped off, the Scotchgard needs to be reapplied? Nanotex is actually woven into the fabric so stays there forever. The advertising angle that the company uses is that you can spill spaghetti bolognaise on the fabric and it will easily wipe off. I also tried this with red wine... it worked wonderfully!
Bottom line is when it comes to fabric, you really do get what you pay for. I'm a firm believer that the initial expense will pay off in the long run. Custom slipcovers are made to last at least as long as new furniture so make sure whatever fabric you choose, that is practical enough to withstand pets, children, spouses, spaghetti sauce, red wine or any other chaotic situation that may occur in your home.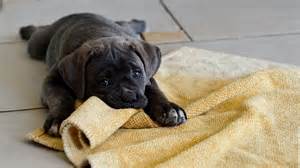 Pets + Fabric doesn't always have to = disaster
Categories: None
Members Area




Recent Photos




Recent Blog Entries




Testimonials
/